100 years of Greatness
2018 was a great year for the PGA Championship. Tiger was back! Months before that however, the team was tasked to strengthen the experiences we had from the year prior, provide a better experience overall and use what we learned from 2017 to bring the product suites to the next level. The team delivered and we saw growth across all the KPI's we were tracking.
Goal
Despite the typical goals of increased revenue and an enhanced user experience, there were other behind the scene goals we strove to achieve as a team for this project. One of those goals was to have better collaboration with the stakeholders across the multidisciplinary teams. I will speak to that and how those methods ultimately brought about a better, more stable, overall experience for the fan and increased revenue for the business. Then I'll get into our UX methods and the products as a whole.
Turner Sports in partnership with the PGA

UX Lead: Luther Lotz
Creative Director: Randy D.
Design Director: Molly G
Product Design: Megumi D. & Darren W.
Technical Lead: Brian E.
Development: Nick P, Neil S., Jarrik A., Clara, Zack A. & Possible.
Product Management: Allan N. & Quiana W.
Editorial: Mike B
Social Media: Jason W.
Multimedia: Jeremy L.
Sales: Joanna L., Ali S.
Sponsorships: Micheline S.
Marketing: M.A .
Analytics & UX Research: Mordecai B., Ligja G.
+ PGA Partners
Ideation
As the team came together I had them working the problems together. I shared valuable research and analytics we had collected and analyzed and worked to get everyones hands dirty so to speak to come to a cohesive and better solution in the end.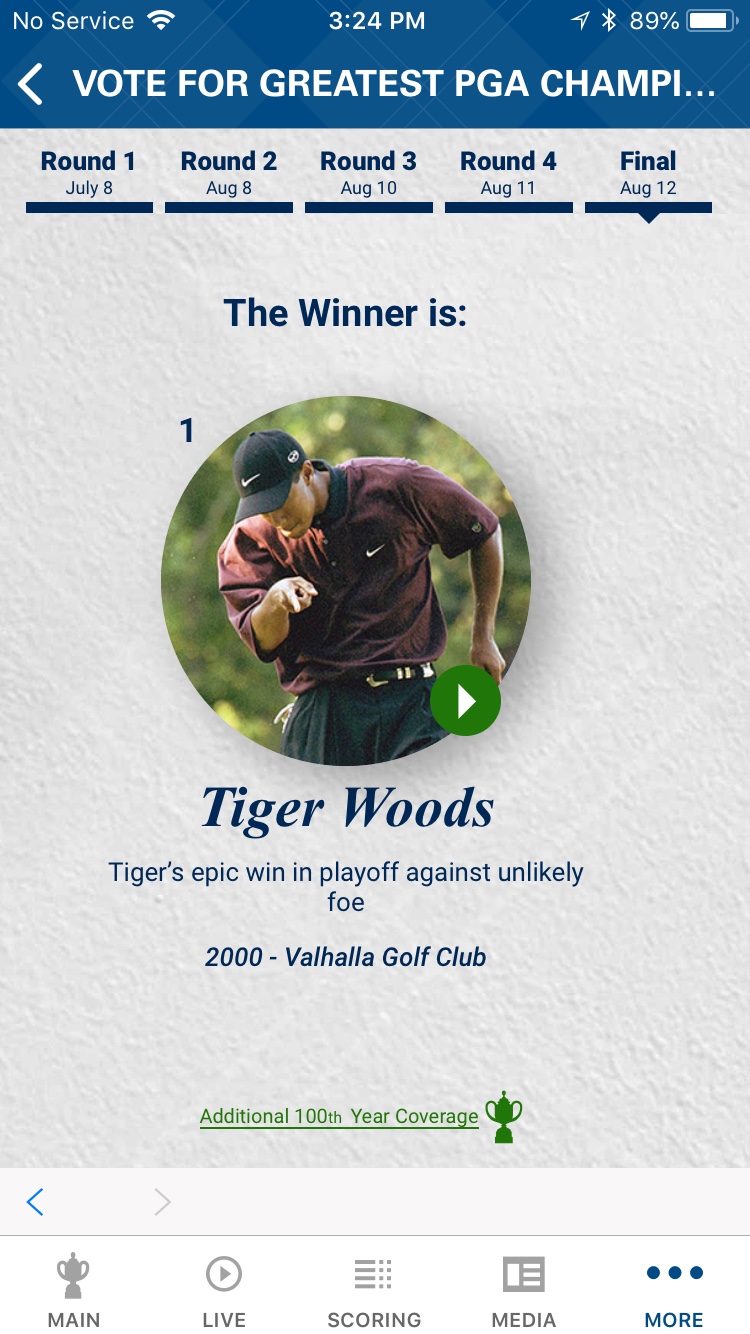 Options for a new LIVE player
Results
The results were impressive. We achieved the goals we set out for the product and perhaps more importantly for the team at large. The team was working on all cylinders and stress and anxiety were considerably down from years past. INSERT MORDECAI'S NUMBERS HERE